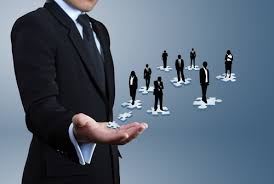 The success of your business highly depends on your staff. Insurance claims staffing does not have to be difficult. While hiring a new staff member can become laborious, there are staffing companies that can help you find the right insurance employees easily and effectively.
Working with a professional specialty staffing company will help you find a temporary or permanent employee who is experienced, and can help your business grow and thrive. This is something that all small and large insurance firms can benefit from. Temporary insurance claims staffing is designed to provide experienced Claims Adjusters nationwide for short or long term projects without the client having to go through the hiring process which can be timely and costly. Often temporary claims needs can be met the same or next day allowing minimal interruption in a department.
Temporary Claims Staffing Solutions can Provide:
Minimal risk to the employer
Lower turnover
Managed resources
Flexibility
No long term employment issues
Decreased Unemployment Risk
Permanent Insurance Staffing Solutions can Provide:
Qualified Employees
Pre-scanned and tested Staff
Bottom Line Focus
Fully Adaptable
Long term committed
Build a team that is company driven
Save time, money and energy in the hiring process
Having a trusted insurance staffing company behind your business, will allow you to concentrate on other areas of your business. You will gain a temporary or permanent employee who already knows the industry, has obtained proper credentials and knows specific systems avoiding the requirement for additional training. Your staffed employee will be able to begin working right away and provide immediate productivity which eliminates the down time.
Keeping up on industry standards and requirements ensures insurance staffing companies are able to deliver quality employees who have the experience that other insurance companies need. Stop trying to recruit your own staff members, and allow a professional insurance staffing agency help you. They are an amazing resource to have on your side, as they will be able to offer quick staffing solutions, coupled with industry leading knowledge.
Summary
Reviewer
Review Date
Reviewed Item
Versatility in Insurance Temporary and Permanent Staffing Solutions
Author Rating