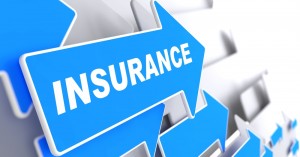 Insurance companies are a unique type of financial institution that play a vital role in today's challenging and fast-paced world.  Mainly dealing with management of risks, insurance firms at present exist in an environment where there is a prevalence of greater risks and conditions – such as globalization — which ushers in various types of risks, deregulation and other concerns, which in turn could bring in unfortunate events which endanger the financial viability or even the survival of one's own company or business.
It is therefore incumbent on any business entity to be insured for any eventuality. Part of this necessity is the availability and the ability to rely on consultants who can aid in the hiring of the right insurance staffing, meeting the requirements set by the insurance agent and for an insurance firms needs.
In the Chandler, Arizona area, this has become more urgent because of the volume of businesses and the level of complexity that these insurance firms are in. At the minimum, insurance staffing in AZ require the following:
A reliable staff source – a reputable company who employees are experts when it comes to insurance staffing in AZ, which can aid in the hiring of the right people with the best potentials and give them the proper training to handle any business' insurance needs;
Excellence as a company. This demands that you hire a consultant or insurance employee source which happens to be the best of the best as far as insurance staffing in AZ is concerned;
Trust and dedication when it comes to hiring expert insurance staff;
Knowledge of the insurance staffing industry, especially in the Chandler AZ area;
Having established relationships in the insurance business for more than a decade;
The company having a wide network of resources to give your business entity the best insurance talent available in the Chandler AZ market;
Principals with combined decades of experience on insurance staffing in AZ;
One main indicator of success for an insurance staff source success is high client retention ratio, which means highly satisfied customers who have remained the insurance staffing company's customer for several years.
It is not enough to state that insurance staffing in AZ or anywhere around the world is a demanding task.  Rather, it is more important is to recognize that your source of insurance employees is the one which is best equipped to prepare these new hires to tackle the most demanding challenges that an insurance agent may face day-to-day.
For more information, please search for Chandler AZ Companies that specialize in insurance staffing. Leave the hiring to the professionals.